People would have to look ahead in life the be successful. They would have to engineer things in advance to have a chance of that item. I like this guy because he made it funny once in a while. He was also serious to get the point across. At first he was talking about the economy, then he talked about science. i guess they have a connection. The robots looked kind of awesome, and scary.

They also help people that have injuries and disabilities. We are growing in the science compartment in the nation. Keep an eye on the future.....

The past is also important. The purpose of the universe will probably never be known. I liked this episode of TED. The connection of the economy and technology is that we would have to improve our economy to improve the technology of the future. The robots of the future. They call it the next species of human.
Powered by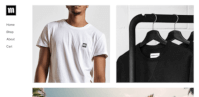 Create your own unique website with customizable templates.