This would be cool if they actually make a big car hover over roads. I don't know how they would keep it cold enough to stay levitated. I like how he showed us it upside down. Some people wouldn't have believed him it he didn't. I think that I would want to ride in one the levitating cars if they were invented. They would have to be super safe though. Boaz explained everything great, so everyone can understand of what he was saying. The visual effect helped a lot.

I like how the kid is the boss in this town. The kids usually have to listen to the adults. They are afraid of the kid. I would be too. The things that he does, when he know that people are thinking bad things. It is pretty cool that the kid can make animals into anything or go anywhere. He did it to a dog in the cornfield. That was sad. It is kind of horrible how people can't say anything or think anything that is bad. I really didn't like Anthony, he reminded of me of a spoiled child, but they don't kill anybody. They should of killed him when they had the chance to. I would have. Even if he was my kid, I would have helped everyone go on with there lives much easier. I guess they didn't kill the child when they had the chance, because he was a little boy and "innocent".

When an animal is appeared to be dead and then wakes up without any harm, is suspended animation.. that is funny how he said that you aren't dead unless you're warm and dead. Some people have been frozen and no heartbeat, and came back to life after she was warmed. It would be cool in the future we can freeze ourselves and at a certain time we can come out and scare people... They are actually experimenting with animals on the suspended animation in labs. It is only six hours though right now. When you have this chemical, hydrogen sofhyde, in your body, it decreases the chance to have a heart attack. It is not lethal.. they are now on human trials of this experiment. This would be a great thing for the people in the future.
Powered by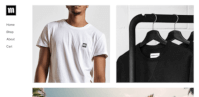 Create your own unique website with customizable templates.