Emily Holmes
Sarah Umbleby
Kenton Hart
Austin Brown
Time Travel
Science fiction can be defined in many ways. With time travel being one of the many kinds of Science Fiction, time travel is defined as traveling forward or backwards through time. With the story and movie of The Time Machine we see that the main character known as George, or the time traveler, travels forward in time. Then with All You Zombies the main character gets a job where he or she would go back in time.
Time travel deals with the fourth dimension, which contains length, width, height, and time. The fourth dimension is a 30-page interactive book that explains
a single mathematical idea in a language that anyone can understand. In the short story, All You Zombies, the main character was in a time loop. Though, with The Time Machine basically, the time travel creates a machine that he uses to go forward in time and discovers of what the future will be like.
.
There are many reported cases of time travel throughout history, such as different universes, portals, disappearing buildings and people, etc. Though one case, to us, seems interesting.
During an excavation mission in the Dingling Tomb, in the Shangsi county of southern China, the archeologists found a modern-looking artifact: a Swiss-engraved watch, which dates back to the Ming dynasty. It's hands were frozen at the time of 10:06. Even though this was 400 years ago, the first Swiss-engraved watches were made around the 18th century.
Another case that we found interesting was the Time Traveling Hipster. There is a photo that was taken in Canada in the year 1941. In the photo he appears to be wearing goggles of futuristic times.he wears a graphic t-shirt which wasn't invented until 1942 and he holds a portable camera. But the photo may be photoshopped, we are not sure for more research we would have to go more indepth.
There's a 400-meter long tunnel in the Chinese province of Guizhou. The locals report that if you go through the exit of this tunnel, your watches will be set back one hour. Reporters from the news outlet, Ghi Zhou Evening news, have tested this, they report this distortion only works 80% of the time. They've even tested this tunnel with telecom operators, which have found nothing abnormal. They even banned time travel in China after this event.
When it comes to time travel there are going to be some rules. Like
do not leave any possessions in the past. Do not attempt to change history. Do not interact with your ancestors. You may or may not be able to meet your past self, do not talk about the future. Do not bring anything back with you and do not attempt a paradox. These are mostly the most common rules when it comes to time travel. But it is still unsure if these rules would be true or not. For we still need to put some research and more thought into it.
There are pros and cons of time travel, some pros being as
you can see what the future is like, and maybe change the past for the better. You could discover something of your family history and you can do anything you desire without consequences. You could even use it to help with your history report. You can also warn people of the past about devastating conflicts. Some cons are that you can change the past and change the future to an alternate reality, and taking a risk of destroying the universe. You can reverse time, taking the risk of you or someone else being unborn.
There are many things people would wish to do if they were able to time travel. For me, Emily Holmes, I would like to go back to the revolutionary war to see if I have an ancestor who was a General of the Revolutionary War. I, Kenton Hart, would travel back to the American Civil War and tape a video on it, and post said video on Youtube. I Sarah Umbleby, would go back to a time that we didn't have technology to see what people did without it. And I, Austin Brown, would go back in time to watch the premiere of "Back To The Future" in theatres.
When it comes to time travel, there is a bit too much that people need to know. There are many rules, many consequences, and many benefits. The thought of time travel may seem far fetched but there are events that do show that time travel may be possible. Like the watch that was found in a 400 year old tomb, the time traveling Hipster and the time traveling tunnel in China. But in the end everyone has different thoughts of time travel.
​
Powered by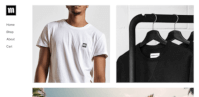 Create your own unique website with customizable templates.