I am very excited about this class, because I watch a lot of movies and television show that are science fiction. I also love reading and I am reading this book called "Rite of Passage". This book is good so far, even though I only read about eight pages.

So far the book is about a girl that is on a ship and they only call it Ship. She played a soccer game and she hated the girls that played with her but she had one friend there. Earth was destroyed from wars 50 years ago.
Powered by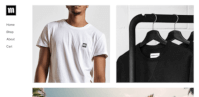 Create your own unique website with customizable templates.